Tickets for the 7th Annual Chris Patterson Memorial Foundation Motorcycle Ride, scheduled for August 12th, 2023, are now available. This yearly event in August brings together the "For God and For Country" aspects of the foundation's mission.
"We started this fundraiser, the Motorcycle Ride, as a way of connecting Chris's love of the Arts with his love for the military. Every year, 2 organizations are selected to be the recipients of the money raised through this event with a focus on organizations that support those causes. It will be a fun day for everyone and we hope to see you there," stated Robert Patterson, Chris' father and board member of the Foundation.
Join us on Chris' Last Ride, a scenic 50-mile journey through the countryside, passing by significant locations such as West Aurora High School and Immanuel Lutheran Church. The ride will be fully police-escorted, ensuring a safe and enjoyable experience for all. Registration will start at 8 am on the day of the event, with kickstands up (KSU) at 10 am.
This year, the event will begin at Pollyanna Brewing in St. Charles, where we will also have an after-party from 12 pm to 2 pm. The after-party will feature live music, raffles, and delicious food from Mission BBQ. Please note that the after-party is included in the ride tickets, but standalone tickets are also available for those who only wish to attend the after-party.
"I believe that this is exactly what Christopher would be doing. He would have disliked the spotlight of an event honoring him, but he would be riding in other memorial rides to honor the fallen," stated Social Media Director for the foundation, Rachel Bailey. "It is through events like this ride that the foundation supports programs that are meaningful to who Christopher was and his legacy."
A portion of the proceeds of this year's motorcycle ride will be going to K9s for Veterans and Immanuel Lutheran School music program in Batavia.
Register now at: https://chrispattersonmemorial.org/product/7th-annual-motorcycle-ride/
Ride Tickets are $35 per person for riders or passengers and include lunch at the after-party. Register before August 31st and save $5.
After-Party Only Tickets are $20.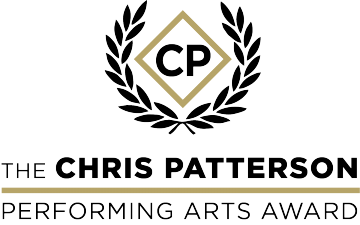 ---
The Chris Patterson Memorial Foundation is excited to announce the 2023 recipients of the Chris Patterson Performing Arts Award.
West Aurora High School
From West Aurora High School, the recipient was Rebecca Evans!
The Winning Submission
The Performing Arts have always played an important role in my life. I have been heavily involved in choir and drama at Goodwin Elementary School, Jewel Middle School, and West Aurora High School and can confidently say that the lessons learned while participating in the performing arts have significantly and positively influenced my success in all areas, not only of my education but in my personal development. As a Senior this year at West Aurora High School, I can now look back at how the performing arts have helped shape the student and person that I have become.

In terms of my participation in the Performing Arts, I was a member of the Goodwin and Jewel choirs and drama productions every year that I was eligible. I am a four-year choir student at West, have performed in 8 theater productions, directed a show for our Winter One Acts, and will bring my time there to a close by performing the role of Bea in Something Rotten! I am also the current Drama Club president and have been a student assistant for Mr. Brian Smith in the choir department and Mr. Kenneth Ruffalo in the drama department. Outside of school, I take voice lessons and was honored to sing the National Anthem for the Christopher Patterson Annual Motorcycle Ride in 2022 and was able to hitch a ride and participate in the amazing 50-mile journey.

From the very start, performing has taught me the values of courage, confidence, and responsibility. It takes courage to audition for a role in a play or a solo in a choir. I learned that I needed to jump in and try my very best. It takes confidence to perform on stage in a show or lead your section in a song. The Performing Arts taught me to value myself and appreciate what I could bring to the group. To succeed in all of this requires practice and attention and through my participation in the Performing Arts, I learned that it is my responsibility to put in the time and effort to get the work done.

The values of courage, confidence, and responsibility that I learned through participation in the Performing Arts have helped me in all other areas of my education. Whenever I struggled in class with a certain topic or felt the stress of a project, I knew I would need to just jump in and get started, know that I can handle it, and put in the work to accomplish the task. No matter if it is a math or science class, English or history, I have been able to use lessons learned in choir and the theater to succeed. I plan to go to Illinois State University this fall and major in Elementary Education. My goal is to apply these lessons I have learned, as a teacher and I hope to teach students to appreciate the Arts and to be courageous, confident, and responsible — just like me.
Batavia High School
From Batavia High School, the recipient was Morgan Hutchens!
The Winning Submission
Music has assisted my learning in nearly every core subject. I took dance lessons and piano in grade school. In fifth grade, I learned to play the flute. Those experiences led me to be interested in learning other instruments like the piccolo, tin whistle, accordion, bari saxophone, ukulele, and guitar. From improving my math skills by learning complex counting and rhythms to knowing the history behind the music and being able to tie it to historical events. Music has never left my side from the moment I was introduced to it. Although, some moments stand out more than others. Being involved in music and having a love for it meant I became very interested in musicals and movies at a very young age. Additionally, many of these musicals are staged during an important time in history.

The play "Hamilton" was staged all throughout the American Revolution and told the stories of important men and women throughout history. This musical became popular just at the time of learning about the American Revolution and taking the Constitution test in seventh grade. My parents would not allow me to see the play due to some bad language. They bought me the soundtrack, with the swear words taken out, for my birthday. I then remember using the songs by singing them in my head to recall facts in two additional history and government classes. Surprisingly enough, in my junior year English class, we had an actual unit on the "Hamilton" musical and analyzing lyrics. I played the soundtrack on my CD player many times throughout the years and had every bit memorized, which made the unit a breeze to accomplish.

Another musical that comes to mind would be the musical and movie "Hairspray". As a little kid, I watched this movie over and over for years. Although it does get cheesy at times, the movie taught me at a very young age about segregation and civil rights. Whenever the topic came up in history classes, I would always think back to different moments in the movie and be able to tie it back to what we were learning.

My love for music, movies, and playing many different instruments has brought me here to you, to apply for this generous scholarship and to pursue a career in Music Education. Thank you for considering my essay.
East Aurora High School
From East Aurora High School, the recipient was Kennia Pineda!
The Winning Submission
With Performing Arts taking such a huge place in my life, since late elementary school, I've learned so much from the arts that have become applicable to other parts of my education. I've been in band since 5th grade, where I had dreams to get as far as I could with the band and to be the best I could be. However, somewhere in between I began to lose that love and passion for the band and the Performing Arts in general. I wasn't sure about what the band program could provide for me, and I had begun to lose hope in gaining anything from the band program. However, the people I met in the band program made it something I wanted to keep pursuing and something I wanted to hold onto. The Performing Arts taught me leadership skills, passion, and dedication which then turned into the mantra I began to follow for everything school related.

I became section leader for the 2022 to 2023 school year and that made me realize I had leadership skills I never knew I had in me. The people I had seen as just peers had now become the kids I had to look after, the kids that gave me back the passion I once had for band, these kids were now looking up to me and I knew I had to give it my all to not just band but to school to show these kids that there was so much more the band program had to offer besides music. With the leadership skills I had unlocked I was able to lead different groups in school be it projects or presentations. I was able to become a person who was reliable and able to lead people and it helped improve my social skills and voice my opinions to my classmates.

The newfound dedication made me realize that I wasn't a single person most of the time and that I was an extension of a group. I learned to dedicate my time to becoming a team player. It wasn't an easy task, however band helped with the task, I had a section that I had to lead and I was no longer just me I was now part of something bigger a group that I consider a family. This was one of the biggest advantages the band gave me as I learned to be a team player and not just a person who wants to spend all my time avoiding group work. Instead, I embrace it now and I'm more open to being a small part of the bigger image.

I also discovered what passion was. Before I never truly felt like I had anywhere I truly belonged and I never gave my all to anything, I had no drive, no motivation, and no perseverance. Band gave all those feelings back. Before I had fallen into a typical burnout student role where nothing felt right, but after taking a bigger role in band I realized that the passion I had locked away was more useful now than ever, as a senior I needed that passion, and without band, I would have never had that passion resurface and I would have continued to average Cs and not the student I am now.

So, although I never felt like the Performing Arts was a major part of my school life, I realized that band was the foundation of who I was, and the student I present myself as, and it's something that I am so glad I didn't leave it behind because I'm the student I am because of it.
Kaneland High School
From Kaneland High School, the recipient was Mya McIntire!
The Winning Submission
Something I take great pride in is my love of patterns. Call it childish or strange if you wish, but I love them. Patterns give everything a reason; they keep everything in order and open the door to many possibilities. Some of my favorite patterns are in music; there are endless possibilities of melodies and rhythms, yet somehow, amidst all the chaos, I hear patterns. It happens in pop music, the same chord progressions are used in so many songs, so once you learn one on whatever instrument, it is easy to figure out many more songs.

My love for musical patterns carries over to my schoolwork, as well. I can recognize patterns faster than some of my classmates, which makes learning material easier. In math, I can memorize equations based on how they relate to each other, much like how voice parts build off each other to create beautiful choral music. In English class, I can identify how an author wants the work to be read and compare it to how I interpret it, much like actors must do when they are reading their lines and building character.

Something I had to learn the hard way from participating in the Performing Arts is how to manage my time better. Believe it or not, pushing schoolwork off until I have a break was not a good way to manage my time. Between daily rehearsals and occasional performances, spare time does not come easily. I do my schoolwork when I am offstage at rehearsals and start it right away when I get home. Procrastination is not an option in the world of the Performing Arts, and failing to do schoolwork is not beneficial to anyone. I develop a pattern in my day-to-day life for dealing with and completing homework and find ways to shape the work into activities that are a little more enjoyable than schoolwork usually is.

My participation in the Arts has taught me many lessons that I apply to my academic life to make that part a little less intimidating. My pattern recognition and time management that I acquired from the Performing Arts enable me to remain a good performer, as well as a reliable student.
Geneva Community High School
From Geneva Community High School, the recipient was Kyra Kopec!
The Winning Submission
Participating in Performing Arts is something I fell into and has only made me a stronger and more confident person in the classroom. As a student with a reading disability, I never had the opportunity to take exploratory classes like band and choir. I enjoy a variety of music genres and singing for fun with my choir and band friends. I attend local theater productions at the Paramount or a girl's trip into the city to see a musical or play annually.

So, when people suggested I join I wasn't sure at first if I could handle being a part of the after-school program with the amount of time my classes took for me to complete outside of the school day. I was so wrong! Instead, I learned Theater allowed me to express the artistic side of myself while also practicing my reading, and communication and improving my time management skills. Years later now instead of being afraid of being called on to read things aloud in class, I seize my moment. I use the skills learned from theatre to perform in class which has helped me be an active participant and lifelong learner in my education.
The Chris Patterson Memorial Foundation is excited to share that our Social Media Director, Rachel Bailey has recently been hired by another non-profit, in the position of Administrator. The Waupaca Community Arts Hub in Wisconsin provides music lessons and art programs for their town and the surrounding area, primarily focused on youth experiences in the Arts.
Bailey has been managing our social media for the past 5 years and will continue in that role. Her knowledge of online media and promotion will surely make her an asset in her new job, as she has been for our organization. Added to that, her passion for the Arts and Arts education for youth makes her an ideal spokeswoman for both of these non-profits. We wish her the best in her new job.
Follow us on Facebook and Instagram to see everything Rachel posts for us!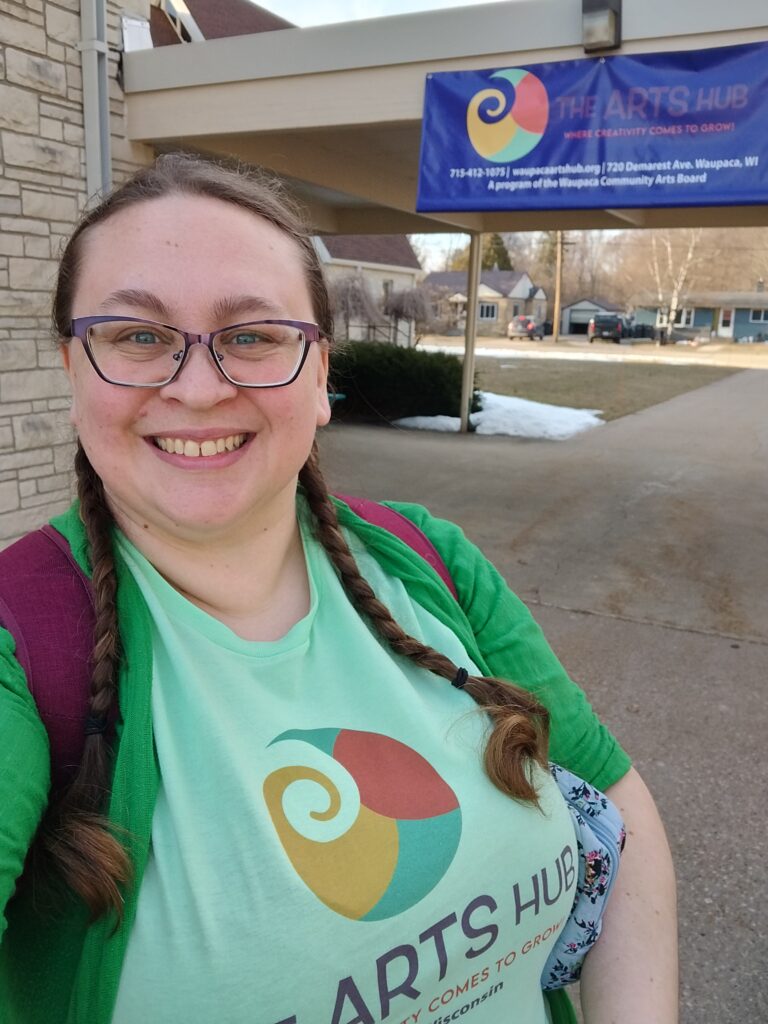 Recently hired as the Waupaca Community Arts Hub's new administrator, Rachel Bailey will be the new face all students and their parents will greet when they arrive for art and cooking classes, or for music lessons. Bailey will handle the day-to-day operations at the Arts Hub, as well as marketing and support tasks.

Bailey also is the social media director for another non-profit, The Chris Patterson Memorial Foundation, and has a long history of participating in the Fine Arts as a French Horn player for her high school and the University of Wisconsin-La Crosse marching bands. "Fine Arts education had a large impact on who I grew to be as an adult. The Arts wing of my high school definitely was where you could find me partaking in most everything that was offered," Bailey said.

Bailey said that she has experienced first-hand how being involved in the Arts gives youth outlets for self-expression, creates a sense of community for them, and teaches lessons that reinforce those learned within the academic classroom. "I am excited to be joining the Arts Hub and I'm looking forward to helping the Arts Hub grow and move forward by strengthening community partnerships that help us reach even more members of the Waupaca community, especially our youth."

After graduating with a degree in archaeology, Rachel married her college sweetheart, and Waupaca native, Eric Bailey. They relocated from La Crosse to her hometown area of Lake County, IL, where she worked in the museum education field developing and teaching youth programs.

Bailey began working for the CPMF when it was created to honor her cousin, Christopher Patterson after he was killed while serving with the Indiana National Guard in Afghanistan. The Foundation seeks to honor his legacy by supporting the arts, particularly through the local schools near where Chris grew up, where $21,000 in cash awards have been presented to local high school seniors who participated in the fine arts.

During her time in Illinois, Bailey and her husband had three sons and dreamed of returning to Wisconsin. They were able to make that happen early in the fall when Eric was hired as the Director of the Waupaca Public Library. Bailey said that her family is looking forward to starting this new chapter of their lives here in Eric's hometown of Waupaca, where they are living in his childhood home. "One of our sons has already started in his father's footsteps by playing hockey with WAYHA on the same rink that his dad played on from his childhood through his high school years," Bailey said.

"We are so pleased to have someone of Rachel's caliber, skills, and passion helping us grow our programs and make the arts more accessible to everyone in our community," said Arts Hub Chairman Laura Reynolds. A program of the Waupaca Community Arts Board, the Arts Hub is critical to the Arts Board's mission of creating community through the arts, said WCAB President Marci Reynolds. "We look forward to working with Rachel as she helps us make the Arts Hub what we always have dreamed it could be," said Marci Reynolds. "We just love her."

Waupaca Arts Hub Press Release March 2023

The 7th Annual Spc. Chris Patterson Memorial Motorcycle Ride will be held Saturday, August 12th, 2023. Keep an eye on this site, our Facebook page, or sign up for our email list for more information. It's sure to be a blast!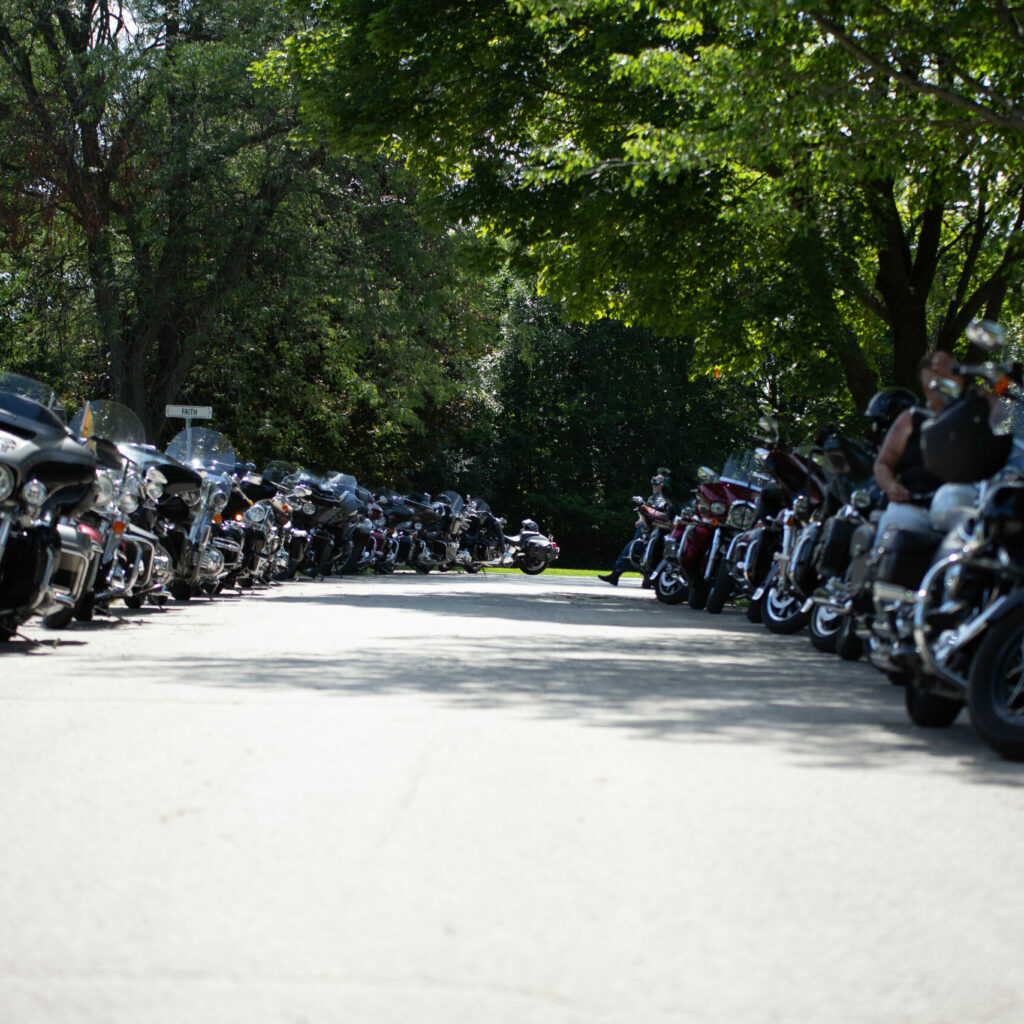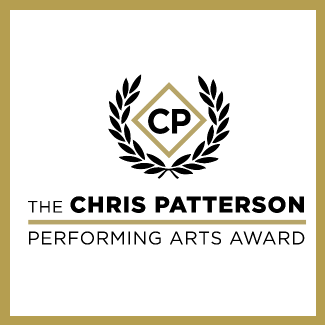 Have you completed your submission for the 2023 Performing Arts Award? The due date is quickly approaching, and all submissions must be postmarked by Friday, April 7th, 2023.
---
Who is eligible: You must have participated in the performing arts (this includes Band, Choir, Orchestra, Drama or Stage Crew) and be a graduating senior at a participating school. 2023 participating schools include West Aurora High School, Batavia High School, East Aurora High School, Kaneland, and Geneva High School.
Submission Requirements: Submit a 100 word, or more, essay on how participating in the performing arts has assisted you in your core educational classes. Each submission must have two (2) endorsements from any of the performing art instructors at your school. (Band/Orchestra Directors, Choral Directors, and Drama Teachers) Click the link to download the Award Endorsement Form
We chose only 100 words because Christopher hated having to write essays and we know that those seniors going on to higher education are already writing a lot of essays.
HOW TO SUBMIT YOUR APPLICATION:
Mail (USPS) your essay, completed endorsement page, and contact information to:
Chris Patterson Memorial Foundation
Attn: Performing Arts Award ( Your school name )
610 Cherrywood Dr.
North Aurora, IL 60542-1032
Ready to join us for the Red Tie Gala – Music Through The Ages? Tickets are now Available!
Join us as we once again host our annual Red Tie Gala. This year's gala will be held at Cantigny in Winfield. Including an exclusive hour of access to the First Division Museum. It is sure to be a fantastic evening!! We hope to see you all there!
Every ticket includes:
2 hours of unlimited wine and beer
Hors d'oeuvres – Artichoke Dip and Buffalo Chicken Dip with Tortilla Chips, Crackers, Pita Chips, Cocktail Rye Crostini's, Celery, and Carrot Sticks.
Seated meal of
House Salad or Italian Sausage with White Bean and Kale Soup
Fresh Baked Rolls with Whipped Butter
Your choice of

Mediterranean Chicken (Roasted Chicken Breast stuffed with Basil, Feta, Quinoa, Red Peppers, Mascarpone, with Garlic Herb Polenta, Roasted Zucchini and Sauce) or
Provencal Prime Rib (2 oz. Herb Roasted Prime Rib with Horseradish Yukon Mash, Crispy Brussel Sprouts and Red Wine Demi-glace) or
Roasted Vegetable Pasta Primavera (Farfalle pasta with a Parmesan Cream Sauce, Grilled Red Pepper, Broccoli, Zucchini, Yellow Squash and Red Onions)

Key Lime Pie with Citrus Whipped Cream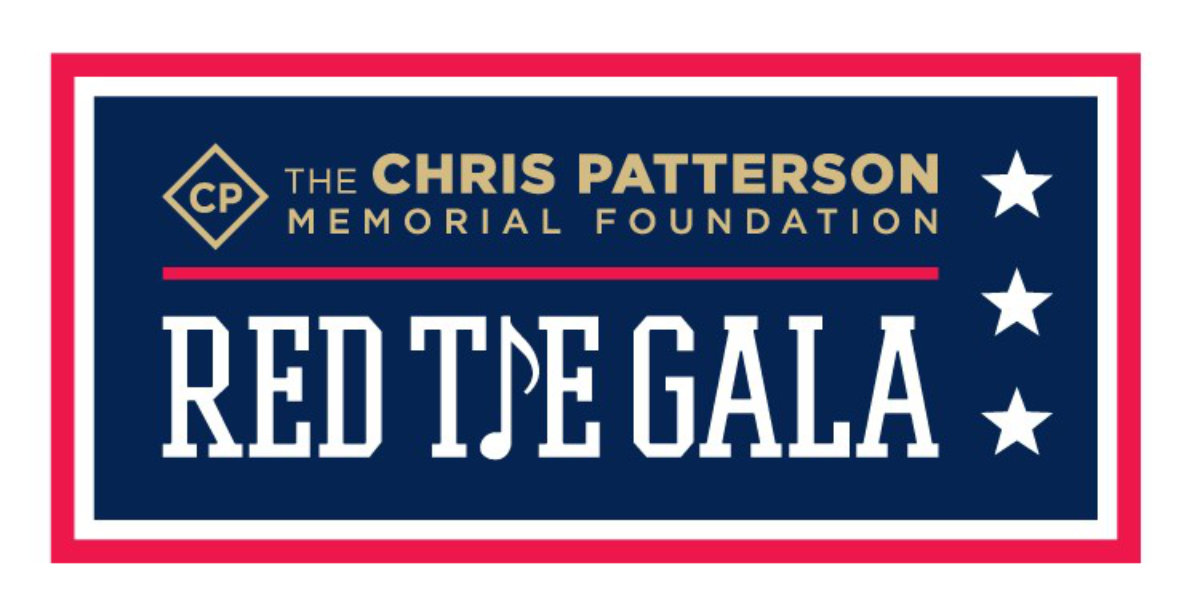 Red Tie Gala – Music Through the Ages
Join us for an evening of dinner, music, and supporting the arts, as we once again host our annual Red Tie Gala. This year's gala will be held at Cantigny in Winfield on Saturday, March 4th, from 6-10 PM, with museum access from 5-6 PM. It is sure to be a fantastic evening!! We hope to see you all there!
Tickets are available at the early bird price of $75 through the end of 2022.
The proceeds from this event go towards funding our yearly Performing Arts Awards. Currently, we offer these awards at 5 area high schools. Each is a $1000 cash-award given to a graduating senior who has participated in the Performing Arts. For more information about these awards and how to apply visit our Awards Page.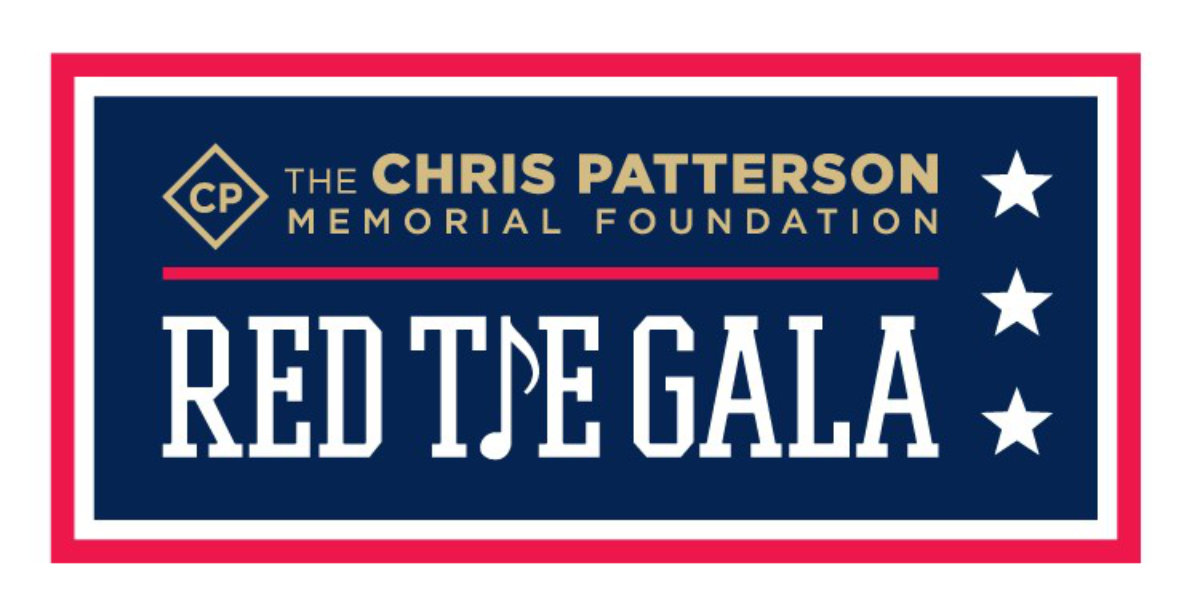 The 2023 Red Tie Gala will be held on March 4th, 6-10 pm at the Cantigny in Winfield, IL. Featuring live music, private museum access, silent auctions and more! It is sure to be a fantastic evening!! We hope to see you all there!    

Join us as we put the "FUN" back in Fundraising! This is our major fundraiser.  It is a semi-formal, exclusive night and always includes amazing music, food, and auction items. The proceeds from this event go towards funding our yearly Performing Arts Awards.  Currently, we offer these awards at 5 area high schools. Each is a $1000 cash-award given to a graduating senior who has participated in the Performing Arts.  For more information about these awards and how to apply visit our Awards Page. 


Registration is now open for the 6th Annual SPC Chris Patterson Motorcycle Ride on August 13th, 2022.
Always guaranteed to be a fun event, this year we are starting at Fox River Harley Davidson, and finishing at Pollyanna Brewing in St. Charles after a 50 mile ride through the countryside. Following the ride we will be holding a 2 hour after-party with music from Tin Fiddle, food from Mission BBQ, and of course beer from Pollyanna. Come out for the ride (cars are welcome) or just the after party and join us as we raise funds for the Foundation, Immanuel Lutheran Arts Program, and Gold Star Siblings.
Get your tickets Today!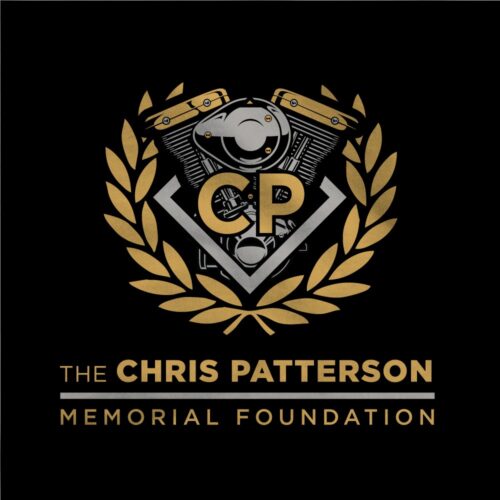 After Party Only
Join us for our Annual Motorcycle Ride on August 13th as we ride to raise awareness for the Chris Patterson Memorial Foundation and support the ideals of Christopher – "For God, For Country, For Music".