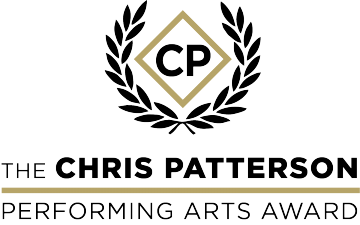 The Chris Patterson Memorial Foundation is excited to announce that the 2017 recipient of the Chris Patterson Performing Arts Award.
West Aurora High School
From West Aurora High School, the recipient was Abby Risner!
The Winning Submission
I am a member of the choir, band, and drama programs at West Aurora. Each of these performing arts has assisted me in my education in different ways. First, choir gives me purpose and drive to accomplish my goals. Choir is my favorite performing art. I always strive to be the best that I can be. It is because of choir that I actually enjoy going to school. Without choir, my grades would most likely suffer because I wouldn't look forward to going to school. The drive I have picked up in choir helps me in achieving goals both in and out of the classroom. A couple of my goals were to be the top ranking Soprano 1 in choir and being in the top 5% of my graduating class. With the support of my performing arts teachers I was able to achieve these goals. Also, recently I was able to place second in the Fox Valley Orchestra's Vocal Concerto Contest.

Band has taught me to be responsible. The value stressed the most in band is being on time. Dr. Schueller always says, "Early is on time, On time is late." I live by this motto. I am always early to everything, including class. Being responsible is important because it means you care. When, I get a job, being late and not getting work done on time will not fly. Accepting responsibility is professional and a must in the real world.

Drama has taught me to go out of my comfort zone. Acting has never been something that I felt comfortable doing. By auditioning for a couple of musicals and earning a spot in the cast, I was able to explore the art of acting. Being able to act in front of people has made me more comfortable participating in class. I have not always been confident in the value of my contributions to class discussion. Getting out of my comfort zone with drama has helped me gain the confidence to speak up in class, improving my participation grade.

All of the performing arts have taken me out of my shell. I once was a very shy girl but now I am a confident young lady. All of these activities have taught me life skills that I will take with me when I leave high school. I am looking forward to continuing the performing arts in college. I will be studying vocal music education. Hopefully, when I get my degree, I will be able to inspire others with my love of music as my teachers have inspired me.