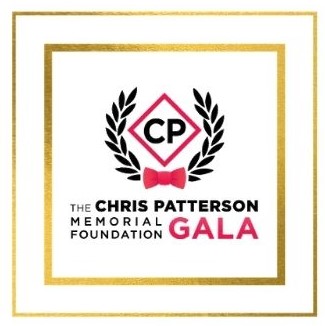 The 2022 Red Tie Gala will be held on March 5th, 6-10 pm at the Aquaviva Winery in Maple Park, IL. We are looking forward to holding this event again after the two-year hiatus because of the pandemic. It is sure to be a fantastic evening!! We hope to see you all there! Tickets will go on sale soon.

Join us as we put the "FUN" back in Fundraising! This is our major fundraiser. It is a semi-formal, exclusive night and always includes amazing music, food, and auction items. The proceeds from this event go towards funding our yearly Performing Arts Awards. Currently, we offer these awards at 5 area high schools. Each is a $1000 cash-award given to a graduating senior who has participated in the Performing Arts. For more information about these awards and how to apply visit our Awards Page.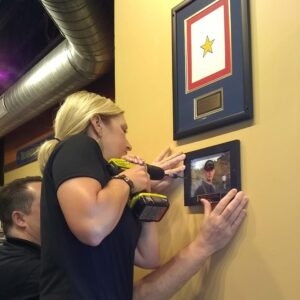 Mission BBQ in Downer's Grove has created a Gold Star Wall. Earlier this month, Christopher's picture was the first to be added.

If you aren't familiar with the term Gold Star, it originated during World War I when families would hang a blue star in their window to show that they had a loved one serving in the armed forces. If their family member was wounded the blue star was replaced with a silver one and if they died in service it was replaced with a gold star. The family is referred to as a Gold Star family. You might also see the term used with relationship titles such as Gold Star Mother, Gold Star Father, or Gold Star Siblings. This tradition still continues today.
MISSION BBQ (Downer's Grove, IL) is one of the sponsors of The SPC Chris Patterson Motorcycle Ride on Saturday, August, 14th, 2021. Other sponsors include Excel Automotive Repair (St. Charles, IL), Gun Barrel Coffee (Batavia, IL), and Fox River Harley-Davidson (St. Charles, IL).
Due to the ongoing COVID-19 developments, our venue has chosen to close after today and has canceled our event. We are looking to reschedule with a tentative date in early May. We apologize for any inconvenience and thank you for your patience and continued support as we work to reschedule. If you have any questions or concerns, please feel free to contact any member of the Board of Directors through either email or the form below. You can also reach out to the Chairman of the Board directly via email
Oops! We could not locate your form.
This year, the Chris Patterson Memorial Foundation is excited to announce our annual Performing Arts Award. This $1000 Award, currently available to graduating senior choir, drama or band members at West Aurora High School in Aurora, IL, will be awarded at Senior Honor night.