The 7th Annual Spc. Chris Patterson Memorial Motorcycle Ride will be held Saturday, August 12th, 2023. Keep an eye on this site, our Facebook page, or sign up for our email list for more information. It's sure to be a blast!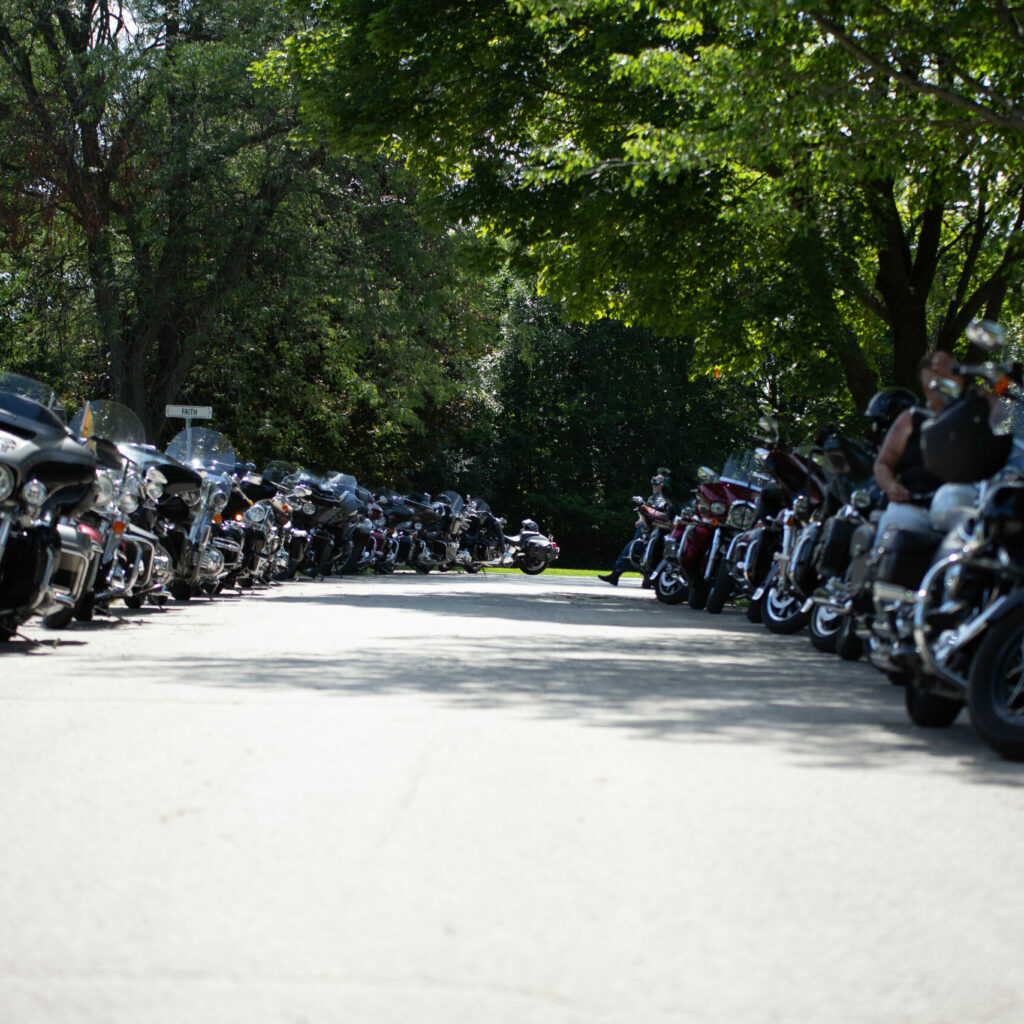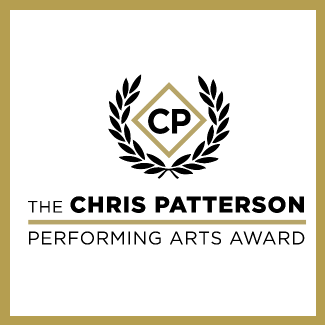 Have you completed your submission for the 2023 Performing Arts Award? The due date is quickly approaching, and all submissions must be postmarked by Friday, April 7th, 2023.
---
Who is eligible: You must have participated in the performing arts (this includes Band, Choir, Orchestra, Drama or Stage Crew) and be a graduating senior at a participating school. 2023 participating schools include West Aurora High School, Batavia High School, East Aurora High School, Kaneland, and Geneva High School.
Submission Requirements: Submit a 100 word, or more, essay on how participating in the performing arts has assisted you in your core educational classes. Each submission must have two (2) endorsements from any of the performing art instructors at your school. (Band/Orchestra Directors, Choral Directors, and Drama Teachers) Click the link to download the Award Endorsement Form
We chose only 100 words because Christopher hated having to write essays and we know that those seniors going on to higher education are already writing a lot of essays.
HOW TO SUBMIT YOUR APPLICATION:
Mail (USPS) your essay, completed endorsement page, and contact information to:
Chris Patterson Memorial Foundation
Attn: Performing Arts Award ( Your school name )
610 Cherrywood Dr.
North Aurora, IL 60542-1032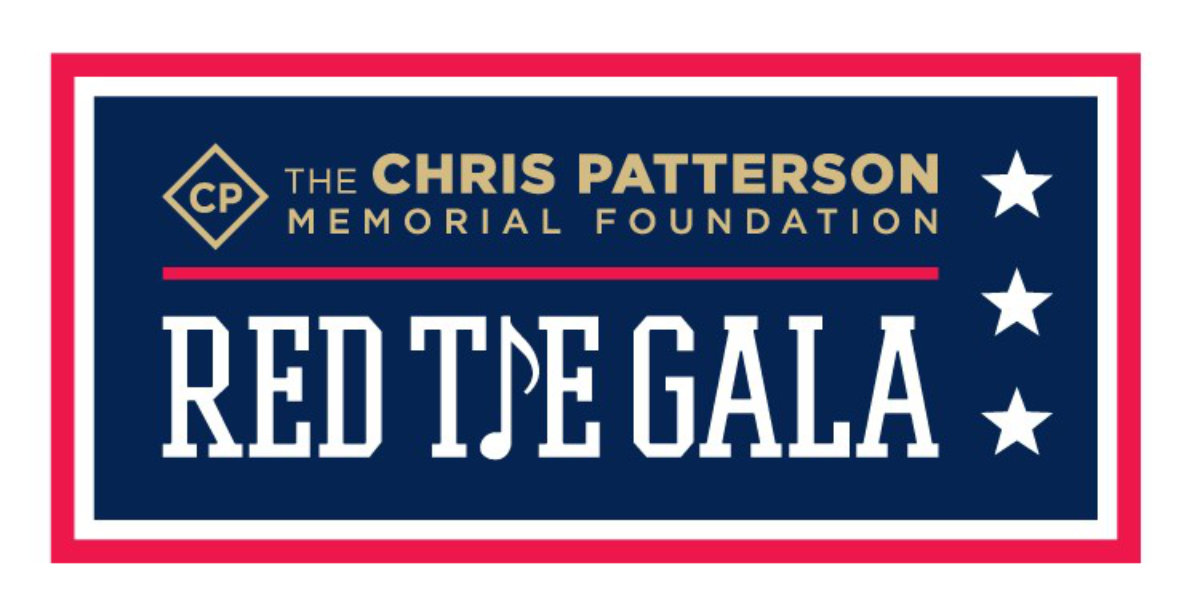 The 2023 Red Tie Gala will be held on March 4th, 6-10 pm at the Cantigny in Winfield, IL. Featuring live music, private museum access, silent auctions and more! It is sure to be a fantastic evening!! We hope to see you all there!    

Join us as we put the "FUN" back in Fundraising! This is our major fundraiser.  It is a semi-formal, exclusive night and always includes amazing music, food, and auction items. The proceeds from this event go towards funding our yearly Performing Arts Awards.  Currently, we offer these awards at 5 area high schools. Each is a $1000 cash-award given to a graduating senior who has participated in the Performing Arts.  For more information about these awards and how to apply visit our Awards Page. 


Registration is now open for the 6th Annual SPC Chris Patterson Motorcycle Ride on August 13th, 2022.
Always guaranteed to be a fun event, this year we are starting at Fox River Harley Davidson, and finishing at Pollyanna Brewing in St. Charles after a 50 mile ride through the countryside. Following the ride we will be holding a 2 hour after-party with music from Tin Fiddle, food from Mission BBQ, and of course beer from Pollyanna. Come out for the ride (cars are welcome) or just the after party and join us as we raise funds for the Foundation, Immanuel Lutheran Arts Program, and Gold Star Siblings.
Get your tickets Today!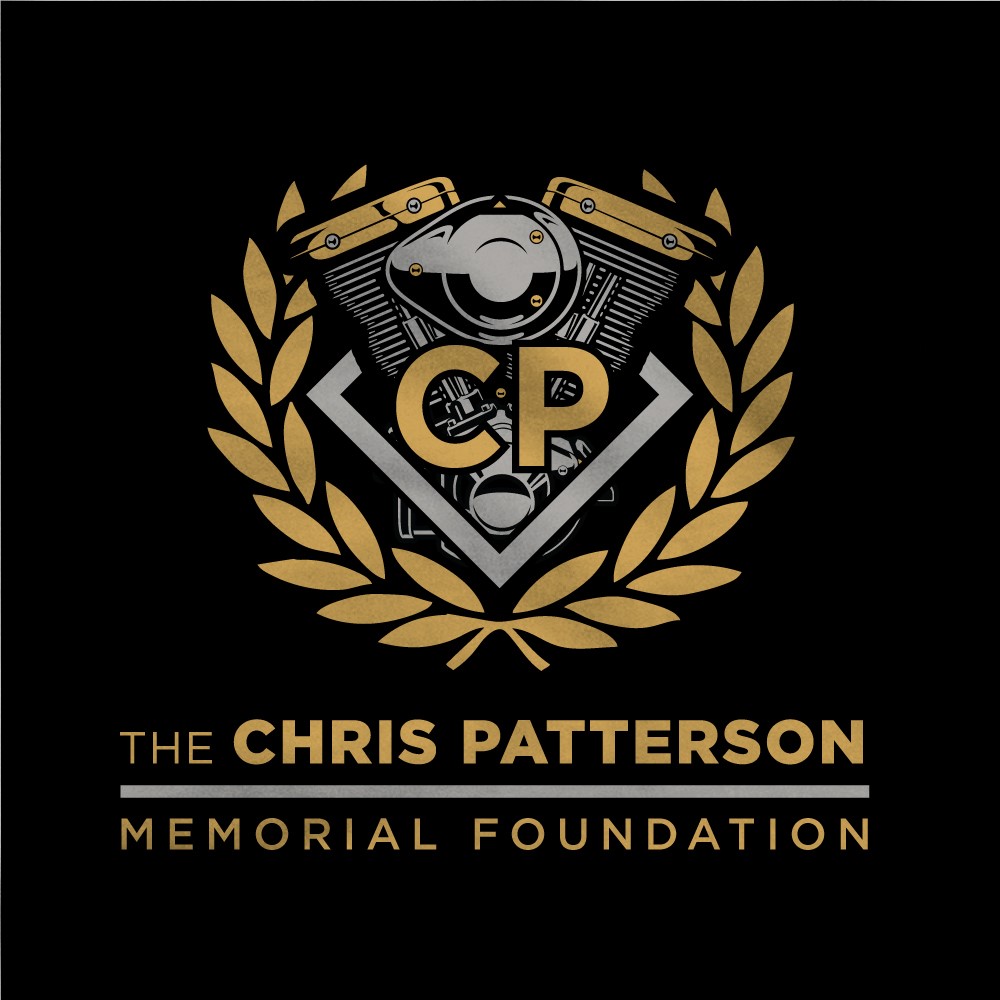 After Party Only
Join us for our Annual Motorcycle Ride on August 13th as we ride to raise awareness for the Chris Patterson Memorial Foundation and support the ideals of Christopher – "For God, For Country, For Music".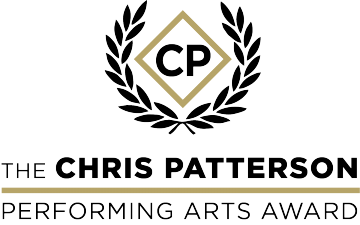 The Chris Patterson Memorial Foundation is excited to announce the 2022 recipients of the Chris Patterson Performing Arts Award.
West Aurora High School
From West Aurora High School, the recipient was David Simpson!
The Winning Submission
After months of preparation, performing on stage gives a rush of adrenaline and a sense of accomplishment. However, acting and singing in choirs at West Aurora High School also gives me skills that I use daily, even in classes that aren't fine arts-based. One crucial factor for performing, whether that's in a play or musical, or concert, is working with those around you. This is a major part of performing, trusting in, and becoming confident with those around you. This is something I use in all my classes, especially when working on a group project. The companionship and trust I learned from being on stage also translate to the classroom.

Additionally, another way that performing arts has helped me is feeling comfortable asking questions. As simple as it sounds, asking questions can sometimes be difficult, especially in a core curriculum class. However, in my fine arts courses, I find myself asking questions all the time checking on a note or my blocking, or just seeking clarification. Without realizing it, throughout my four years in high school I have become less afraid or worried to ask questions in core classes. The confidence that performing instills in me is a huge asset to me in the classroom.

This confidence shows up in other ways as well. I also have become less nervous when presenting or giving speeches in front of the class, because of my experience in the performing arts. Having that prior experience helps to calm your nerves and have fun when presenting a speech or project. Without even realizing it, the performing arts have given me so many additional valuable talents and confidence that apply to all parts of my life. This helps me under the lights on the stage or in the classroom when prepping for a project or test.

As I look ahead to college where I plan to continue my studies with a major in Musical Theatre at Illinois State University, I will carry these ideas and experiences with me. The performing arts are a part of my life, on and off the stage, whether I had realized it or not, and I am better because of it.
Batavia High School
From Batavia High School, the recipient was Julianna Anderson!
The Winning Submission
I have been in Orchestra since I was in fifth grade. It has been around eight years that I have been participating in music, and for some years I participated in dance competitions. Therefore, I have spent over ten years in the performing arts, and I have always considered it a part of my life that I will never get rid of. Without the performing arts, I do not think that I would have the success I do today in my academic life.

In elementary school, I struggled with most subjects and even took additional speech classes that my other classmates weren't taking. For some time, I was even on an IEP due to my difficulty in learning and catching up with my age group. Once I started playing cello in fourth and fifth grade, I started to have more success in my classes. Starting in seventh grade, I started to maintain a 4.0 GPA and maintain straight A's throughout the rest of my years at middle school. Then, once I got to high school, I started to take more rigorous classes such as AP subjects, Dual Credit classes, and Honors classes. Music is most definitely the biggest factor in my academic success. Without it, I do not believe that I would be able to maintain the time management and complex thinking skills that I have today.

I believe that music has made me into an amazing student that is able to pick up concepts better than I ever could before. Because of music, I have a hobby that I can look forward to, relax, and de-stress from studying in my core subjects. It has also allowed me to continue my French education so that, eventually, I will be bilingual. I am excited to be able to further my education in college, and I know that it will be thanks to the fact that I am a performing artist.
East Aurora High School
From East Aurora High School, the recipient was Daniela Velazquez!
The Winning Submission
Ever since the 5th grade, I have always been actively involved in both band and choir. Once I got to high school I joined as many ensembles as I could. I joined and auditioned into my school's top band and choir; I played in both Jazz Bands; I was in the marching band as a member and a section leader; I was part of the pit for our musical; I auditioned for ILMEA and got to perform with the honors Choir twice. I did all this while taking all honors and AP classes. Doing so much has led to classmates calling me a "try-hard" and "extra" but while they laughed at me for being an overachiever, I learned important skills such as time management and refinement which have transformed me into a student who always gives it their all inside and outside of school.

The countless hours I spent practicing inside of the practice rooms, whether it be playing runs on the flute or singing difficult harmonies, taught me how to effectively look at music in different ways to help me achieve the product I desired. I have seen this translate into my classwork as I look at different ways to approach writing assignments and as I choose what words to use in a well-thought-out essay. Like the music I play, I took a step back and looked at it as a whole. I tried to convey emotion and story through my words in the same way I did my music. I found myself mirroring my legato and expressive playing in my long and poetic writing. My staccato rhythms and accented notes transformed into the scribbling of my pencil as I wrote sentences and clicked my pen. The creativity I learned from my playing directly translated into my poems for class.

Aside from that, the sight-reading I did in band and choir taught me how to be quick on my feet which has proven to be useful in most if not all of my classes. It's helped me prepare for timed tests in math, literature, and history. It's taught me to accept my mistakes in pretests and learn to appreciate the growth I show in final tests just like seeing the improvement from my first sight read all the way to my concert performance.

I've loved and enjoyed every performance I got to be a part of and cannot imagine who I would be without music. I mean it when I say that performing has taught me discipline and application. It's also most importantly taught me how to enjoy school and all the opportunities given to me. I only hope that I can continue to fill my life with my love for music and education as I continue to grow as a musician and into adulthood.
Kaneland High School
From Kaneland High School, the recipient was McKenna Goss!
The Winning Submission
I've loved performing arts since elementary school. I always felt like I truly came alive the second I stepped on that stage. Being in the performing arts has taught me that fortune favors the brave. David Walsch once said, " Life starts at the end of your comfort zone". Performing arts has pulled many valuable traits out of me that have helped me in high school, and that I know will help me as I move forward in life beyond high school.

Being a performer means ignoring your fears, getting up time and time again to perform even if you're shaking. Pushing myself past my fears repeatedly has made me confident in my education because everything pales in comparison. When it comes time in my AP Spanish class to present and I get the normal jitters, I feel comfort knowing all the times that I've gotten through the fear just fine.

A couple of years ago I was talking to an upperclassman in theater, and he said something that stuck with me. Sitting on the floor in the music hallway, he talked about how he kept auditioning and performing because he learned to love the fear and the rush that comes after. He said that eventually, that fear left him and now it's second nature. Ever since, I have continued to ruthlessly throw myself at opportunities to reach this level of homeostasis, if you will. The performing arts have given me the priceless trait of being confident in myself in the face of adversity.

Performing arts has also taught me to be insanely open-minded and accepting of fellow students in school. Putting myself in the shoes of various characters has allowed me to empathize more with the people in my life similar to those characters. Diving into the psychology of different characters has also taught me more about myself. In English class, I analyze characters from our books the same way I would analyze a role. Character analysis definitely is a skill that I use both in theater, the classroom, and in life. In the future, I will use the things I've learned to approach the world with empathy.

The valuable lessons I've learned from theater have enriched my high school education and I am confident they will enrich the rest of my life. We never know how long we will have on this earth, so with the time we have, I am so grateful that I have had such a loving, impactful environment that has helped me grow in many areas of my life. I look forward to the future where I can continue to perform and inspire others to become their best selves as well.
Geneva Community High School
From Geneva Community High School, the recipient was Hannah Thill!
The Winning Submission
In the midst of a chaotic school day, I place my viola on my shoulder and draw my bow across its strings. For 50 minutes, I am transported out of the school, completely enthralled in the world of orchestra. I have always been an honors student, with a schedule packed with courses designed to challenge every area of my mind, but orchestra is a release. Challenging as it may be, music provides a release, a chance for me to express whatever emotions I may be feeling into art. Recharging for the school day, music leaves me more focused and ready to tackle the concepts of my core classes.

As I play a Bach fugue, I notice the patterns in the music, and how the melodies and counterpoints interact between sections and seamlessly transform over time. Seamlessly threaded together, a pattern can be found in this art. Finding patterns in life is necessary; from geometric sequences to sentence structures, patterns dictate how we live. Identifying these patterns in music has translated into my academic courses, translating the creativity I thrive in into logic.

But music isn't solely about patterns, as prominent as they may be. Music expounds upon human emotions. Every feeling is perfectly planned out, the sheet music in front of me is a roadmap of emotions. How is this any different than in an English class? The author uses their sentence structure and words to generate emotions just like composers with their music.

All of this, identifying patterns, and seeing how emotions are seamlessly woven into every aspect of life, translate into my core classes. I find myself excelling through these lessons music teaches me, and I use the escape my orchestra class provides me to prepare for the courses ahead of me. The bell rings, and orchestra class is over, but the lessons learned in orchestra will remain with me throughout the day, throughout my life.
We are proud to be able to support two organizations through the Chris Patterson Memorial Motorcycle Ride again this year. Through the proceeds of this event, we donated $2,600 to Freedom Farms for Vets in Wadsworth, IL, and $2,600 to the Music Ministries at Immanuel Lutheran Church & School in Batavia, IL. Donations like this are only possible because of the generosity of our donors and we thank you for making our mission to honor Christopher's legacy possible! For God, For Country, For Music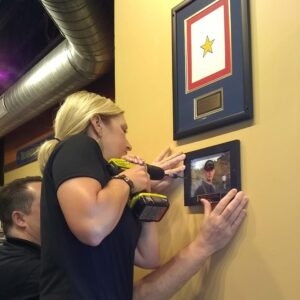 Mission BBQ in Downer's Grove has created a Gold Star Wall. Earlier this month, Christopher's picture was the first to be added.

If you aren't familiar with the term Gold Star, it originated during World War I when families would hang a blue star in their window to show that they had a loved one serving in the armed forces. If their family member was wounded the blue star was replaced with a silver one and if they died in service it was replaced with a gold star. The family is referred to as a Gold Star family. You might also see the term used with relationship titles such as Gold Star Mother, Gold Star Father, or Gold Star Siblings. This tradition still continues today.
MISSION BBQ (Downer's Grove, IL) is one of the sponsors of The SPC Chris Patterson Motorcycle Ride on Saturday, August, 14th, 2021. Other sponsors include Excel Automotive Repair (St. Charles, IL), Gun Barrel Coffee (Batavia, IL), and Fox River Harley-Davidson (St. Charles, IL).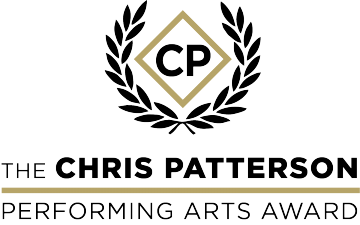 The Chris Patterson Memorial Foundation is excited to announce the 2021 recipients of the Chris Patterson Performing Arts Award.
West Aurora High School
From West Aurora High School, the recipient was Allison Tremaine!
The Winning Submission
Stillness. In spite of all of the performances, bonding sessions, and rehearsals; the stillness of walking back to your car resting under the streetlamp of an empty parking lot gave me one of the most surreal feelings I have ever experienced. One that can only be achieved by waking up at 5 am, going to school, stressing about when you're going to find the time to do your AP homework, and staying until 11 pm after a disastrous first day of tech week. While being involved in stage crew, wind symphony, marching band, and pep band; I've grown accustomed to a rigorous schedule. The time management skills I've gained over the years have helped not only maintain my grades as I do the things, I love but have also kept me from losing my sanity. Especially on the Fridays when I had crew after school, a football game after that, and a paper on The Crucible due the same night.

With covid, the days melted together. Without being able to rehearse like we normally do, my appreciation for the fine arts surfaced as I came to realize that it is the reason many students find the motivation to go to school and have their work done for class. With the monotony of sitting at home typing on the computer for 8 hours a day, thank goodness marching band drilled a sense of discipline into me. Otherwise, I am fairly certain I would not have the grades I do right now. While I don't miss practicing slides or run-on-step in 90-degree weather, the mental and physical discipline from marching band did come in handy when I was about to have a break-down over the sea of AP Physics work I had to do at the end of Junior year when the lockdown began.

The one overarching theme I've found that can reach every area of the fine arts is that time passes, but family stays. I had been asked before a football game by a reporter from the school newspaper, "what is one word that describes the fine arts", and I of course said "family" She laughed and told me about how every person she interviewed had given her the same answer. Since most of the students in the AP programs are also in the fine arts, it was very easy to translate that sense of community to a classroom environment. Since we all knew each other, it made my learning experience so much easier because I didn't have to deal with the anxiety of meeting and trying to get along with new people.

To think I wouldn't have met so many more of these amazing people if I hadn't been scared into joining stage crew. Yes. Scared; by my trumpet section leader my freshman year to be exact (who would later play Seymour in our production of Little Shop that spring). The connections and motivations that the fine arts give me to do well in school are what have gotten me through my last four years at West. And when I close my eyes and see my car in the distance, bathed under the warm light of that streetlamp, I will remember the friendships, heartaches, laughter, and tears that allowed me to achieve academic success thanks to the fine arts.
Batavia High School
From Batavia High School, the recipient was Alexander Holzman!
The Winning Submission
Most nights before the pandemic, after everyone else had gone home, you would have found me still at school if you peeked in practice room F. It is so rare to get a moment to play music alone, with no one else listening in—no audience and no expectations from anyone else—and I took advantage of every one of those opportunities. Being in performing arts has taught me not to take chances for granted, among other things, shaping me and who I am today.

Whether it is when I play flute in band class, or piano for myself, I know I am where I belong. There is a bond that cannot be broken. I pour not just my effort but also my emotions into music—fear, anger, sadness, and hope—and it gives me satisfaction in return.

Music has brought me out of my middle-school bubble. When I first started high school, I was nervous, awkward, and, honestly, a little antisocial. A grueling marching band repertoire of 8-hour practices, 6 days a week did most of the work for me. Standing side by side, day in, and day out, with 100 kids for a whole summer? We could not help but bond. Before my freshman year, I would never have expected to go to an escape room and a hiking trip with anyone, much less the 5 flutists that became my closest friends.

In marching band, our competition scores are not just based on the group as a whole, but also focused on individuals. Therefore, in practice, everyone constantly focuses on ways to get better—and your friends or leaders will help correct you when you mess up or when there's a really difficult part of a show. However, they will not truly catch the smaller details unless you actively mention it. By being in marching band, I learned how to ask for help, rather than waiting for people to help me. When I am in class and do not understand something, I am now confident enough in my own ability that I can turn and admit to a friend that I do not get it and ask them to explain.

Band also underscored the value of self-reliance. Mr. Owen and BVK, my band directors, would always mention "Rule number 9" in the midst of a school concert or marching band competition. Everyone recited it as soon as it came up: "Figure it out!" No one else was going to hold me accountable—I had to hold myself accountable. One time, we were at a football game and had left the field to warm up. Horrified, I realized that I left my hat on the bench in the rush off the field, but it was too late. So, I waited until we entered again and were watching the cheer team's performance happen ahead of us. I quickly ran and grabbed my hat. This newfound sense of independence that I had transferred over to my classes as well—I did not need someone supervising me for when I did poorly on an assignment or test because I was already looking ahead at the next steps and how to improve. I figured it out.

Like individual notes joining to create a song, music has come together in many ways throughout my life, playing a crucial part in shaping my expectations, my personality, and whom I choose to be.
East Aurora High School
From East Aurora High School, the recipient was Alan Terrazas!
The Winning Submission
Participating in the performing arts ended up being more beneficial than I anticipated when I first picked up the alto saxophone in fifth grade. Back then, I used to believe that being part of my school's concert band would only be something to enjoy on the side while I focused on school. However, when I began to take it seriously in high school, it became a whole different story due to the fact that we now had auditions. My personal drive and my rigorous practicing in order to be, and remain, in the top bands ended up helping me improve my quick-thinking abilities, explanation skills, and motivation which proved beneficial in the core classes I took in high school.

Being able to think quickly and critically is a skill that every musician should have. The ability to recognize, prepare, and react to the rhythms as quickly and accurately as possible is critical in either a sight-read or a change in music during rehearsal. Having been doing this for several years helped me greatly in my math and science courses. In these classes there are usually, a lot of material and concepts to cover within a unit meaning they are often fast-paced and usually have a lot of content in their exams. When confronted with a problem, I would quickly recognize what it was asking, I was able to plan the equations necessary, and finally, write everything down. It was because of the quick-thinking skills that were strengthened in the concert band, tests in these courses were a lot easier to complete while still being highly accurate.

Whenever we did not pick up our instruments, we had writing assignments that focused on how a section of music felt and how their musical elements helped enforce that feeling. We developed arguments to prove our claims, similar to how most languages and history courses developed arguments. When working on these assignments, I tried to be as descriptive as possible as music can often be difficult to interpret. This benefited my language and history courses when it came to writing argumentative essays as I would try to use the evidence I found to their full use and explain them thoroughly to help prove my claim. This is shown in my AP test scores as I managed to pass both the English Language and U.S. history exams with a 5 and a 4. If it wasn't for those assignments, my writing abilities would not be as heightened as they are today.

My motivation took a toll between my sophomore and junior year due to a surgery that I had over the summer. Once I physically healed, the marching band season was only one week away. I hadn't mentally healed before the marching season began however, little by little I began to feel better and better. Marching with my friends and performing with them helped me get out of my stump and start remembering all of the reasons why I kept pushing forward every day. Being on that field and rehearsing drills got me active again and helped me feel better about myself. I felt so much more motivated that at the end of the year I decided to run for drum major and eventually obtain the position. I would have done my absolute best as drum major if the pandemic didn't occur. Coming back after my surgery I wasn't too excited at first, but once I arrived, I felt much better. Being out there helped return my drive to keep improving not only my musicality but in my education and in life as well.

As I mentioned before, being in the performing arts helped me increase my quick thinking, explanation skills, as well as my motivation which led to a benefit for all non-music-related courses. Without the aid of my concert band courses over the past four years, I would not be this well of a student nor be this well a musician. As a result, I see myself going to a four-year college next year and beginning my studies to become a pediatrician where I can put the abilities I gained into full use.
Kaneland High School
From Kaneland High School, the recipient was Maxine Ocampo!
The Winning Submission
Being involved with the performing arts all throughout high school has greatly assisted me in my core educational classes. This is because being a part of the arts program has helped me come out of my shell and express myself more. Back when I was a freshman, I was a pretty quiet kid who mostly kept to herself. However, after four years of participating in marching band, winter percussion, percussion ensemble, and seven theater productions, I can confidently say that I am not the same shy student that I used to be. By being more comfortable and open with my band and theater families, I started to gain more confidence in myself, which in turn helped me be a more active student during my day-to-day classes. I started being more involved in class discussions, became more open to collaborating with other students when it came to classwork, and took more initiative in group projects than I previously would. My leadership skills are also another reason for this, as I have greatly improved upon these skills from being given leadership roles in theater, such as student director and stage manager. By being placed in these positions, I learned how to take control over certain situations when needed and how to properly lead a group of people. I also learned what type of leader I strive to be, which is someone who takes care of those they are responsible for and makes sure that nobody feels left out in any way. After growing into a more active student who is more confident in herself and more open to communicating and connecting with others, I currently feel ready to take on the next chapter of my life beyond high school, and I have the performing arts to thank for that.
Geneva Community High School
From Geneva Community High School, the recipient was Hannah Bolender!
The Winning Submission
The impact on Music in my Education

At age six, I attended my first violin lesson, slowly learning the building blocks to becoming the musician that I am today. My teacher was strict but taught me to strive for my best. In the seventh grade, I participated in my first youth symphony. There, we dissected Dvorak's New World Symphony by its "chapters", articulating the colors and emotions that the music communicated. In taking music theory for the first time, math finally felt applicable. As a teacher with six violin students, I've learned the value of education firsthand, and how to cater a lesson to the best of a student's needs.

These music concepts flowed directly into academic strengths, and I found myself using the same tools in high school. I studied in the same way that I learned a piece, made use of auditory and visual techniques, and never hesitated to ask for clarification. More specifically, the learning curve of violin has taught me how to tackle physics with patience and practices Symphony rehearsals taught me the value of deep analysis that I now carry through my passion for literature and writing. It has driven my interest in the government, and I hope to carry that through law school. My participation in school orchestra, music theory classes, and community arts programs has left me a toolbox of resources, ultimately making me a strong, confident, and articulate voice in my community.
Wayback Wednesday is a series featuring historical figures with a record of military service and a connection to the Arts.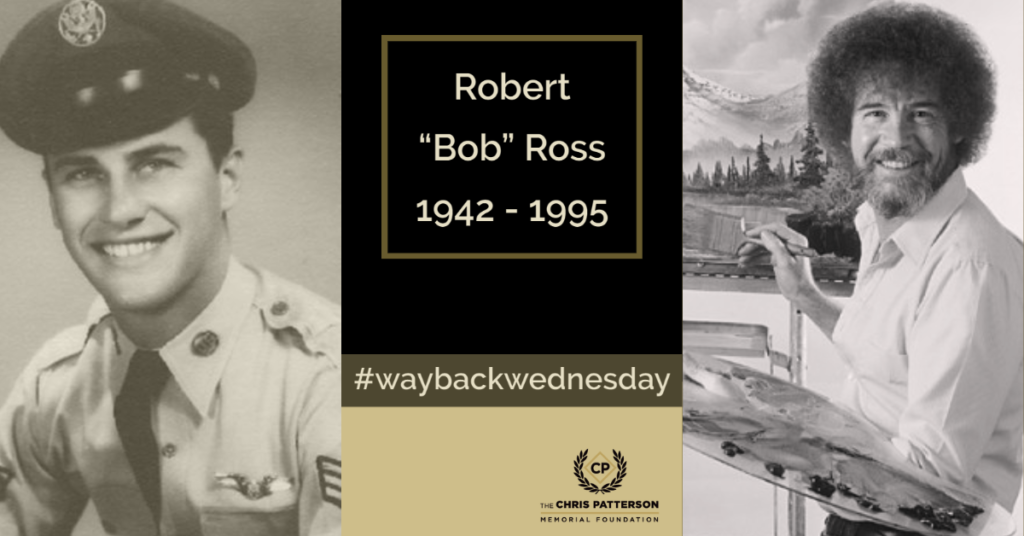 This week features Robert "Bob" Ross painter and airman.
Imagine yourself as a recently discharged airman circa 1983. Having enlisted in 1980 you've completed your 36 months of service, and while you are proud to have served you are also delighted to be a civilian once again. In particular, on this Sunday, you are thrilled to be watching a ball game with friends, food, and beer. You only have to find the right station on the TV for the game. As you twist the heavy nob on your set, clunking past static and stations, a face appears that stops your sojourn through the numbers. The halo of permed hair is different, as are the civilian clothes and easy smile, but there's no doubt about it. The man on the screen, talking about "happy little clouds" is Bob 'Bust'em up Bobby' Ross. Your old sergeant and tour guide to hell.
Robert Norman Ross was born in Daytona Beach Florida on October 29, 1942. At age 18, he enlisted in the Air Force and was trained as a medical records specialist. Over the next 20 years, he rose through the ranks to Master Sergeant. Towards the end of his career, he found himself posted as first sergeant at Eielson Air Force Base near Fairbanks Alaska. Ross later stated it was the first time he had seen snow. Coming across such cold climes late in life Ross could have been forgiven for developing a distaste for his new posting, but instead, he quickly fell under the spell of the dramatic Alaskan landscape. After attending an art class at the Anchorage USO, Ross also fell under the spell of painting. This was despite some frustration with the teachers initially available to him, who were more interested in the philosophy of painting and abstract art. Per Ross, "They'd tell you what makes a tree, but they wouldn't tell you how to paint a tree."
While working part-time as a bartender on the side, Ross came across a PBS tv show called The Magic of Oil Painting hosted by Bill Alexander. Alexander used a quick-painting method called 'alla prima' (first attempt) or 'wet on wet' that allowed him to finish an oil painting in 30 minutes. This suited Ross's personality and philosophy perfectly, and he quickly adopted this new style. During short breaks during the day, he would paint landscapes and gold rush themed scenes on the backs of replica gold-mining pans. Eventually, in 1981 Ross found himself making more from his painting than he did with the Air Force and opted to retire, heading back to Florida to study and work with Bill Alexander. In his time in the Air Force, Ross had often been "the guy who makes you scrub the latrine, the guy who makes you make your bed, the guy who screams at you for being late to work". He decided he wasn't going to yell again. Ever.
Ross's wife Jane and several friends of the family convinced him he could succeed on his own in the painting business, and he parted ways with Alexander to start his own art supply company. At first, the going was slow; then, Ross got his big chance. Alexander was stepping back from his show on PBS, and the search was on for a new quick-painter to fill the niche. The Joy of Painting launched in 1983, first airing on the East Coast and the next year nationwide. The prolific Ross would go on to film 31 seasons, each of 13 episodes, over the next 11 years. The show would win 3 Emmys along the way and make Ross enough of an icon that he reluctantly chose to stick with the permed hairstyle he came to dislike because it had become a key part of his trademark. Each show, all filmed in a studio in Muncie, Indiana after the first season, was filmed in real-time with only two cameras. One medium shot, one close up. Ross became known for his calm and deliberate narrative style, and phrases such as 'happy little clouds/trees' inspired in part by Alexander and The Magic of Painting. He ended each episode with a variation of "… so from all of us here I'd like to wish you happy painting, and God bless, my friend …"
In the early '90s at the peak of his fame, Ross was everywhere in pop culture making guest appearances on popular talk shows, on children's programming (with Bill Nye and Elmo), and at the Grand Ol' Oprey on stage with some of the Country Western musicians he loved. Sadly, his time was cut short by lymphoma, of which he died in 1995. By his own estimate, he had created in excess of 30,000 paintings.
The rise of the Internet has provided Bob Ross with an adventurous afterlife. His quick style proved perfect for YouTube and video sites such as Twitch that focus on live art, leading to an enduring interest and fame that lasts to this day. Enough so for the Smithsonian to take on the work of archiving a selection of his pictures and items from his show.
Bob Ross dedicated the first episodes of the first and second seasons of The Joy of Painting to his mentor Bill Alexander, saying "I feel as though he gave me a precious gift, and I'd like to share that gift with you." He continues to share that gift today, a man who helped make his country both a bit safer and a bit happier and more beautiful. Today on #waybackwednesday we salute Master Sergeant Bob Ross, painter and airman.