"There are three deaths. The first is when the body ceases to function. The second is when the body is consigned to the grave.
The third is that moment, sometime in the future, when your name is spoken for the last time. "

-David M. Eagleman, Sum: Forty Tales from the Afterlives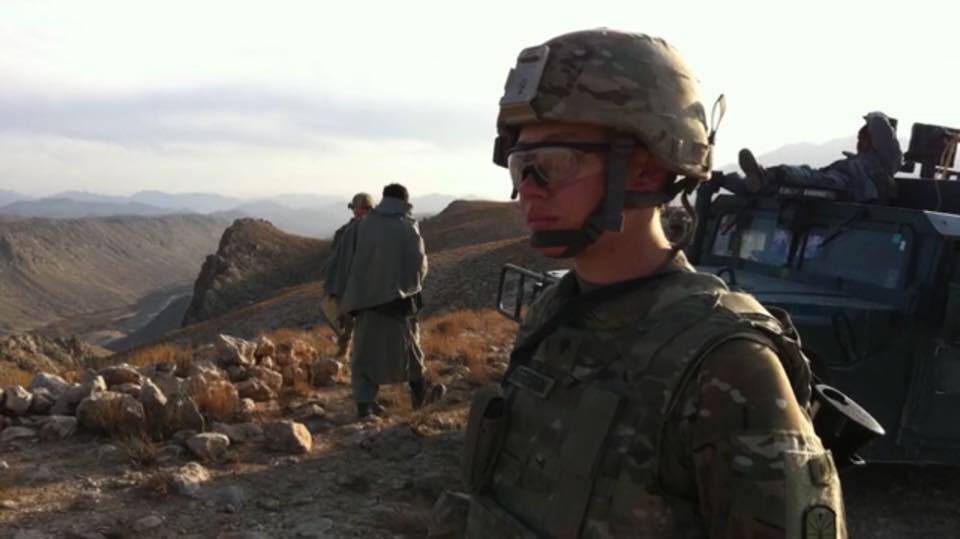 SPC Christopher A. Patterson
North Aurora, IL
Operation Enduring Freedom – January 6th, 2012
What better way to start our new series to highlight our fallen service members than with the story of Chris.
SPC Christopher Alexander Patterson was killed in action January 6, 2012 while proudly serving his country in the Kandahar Province of Afghanistan, when his vehicle struck an improvised explosive device.

A 2009 Graduate from West Aurora High School, Chris partook of everything the performing arts had to offer. From singing with the West High STUDy Hall and A Cappella choirs, to performing with the band and theatrical troupe. After graduation, Chris continued his studies at Valparaiso University in Indiana where he was majoring in vocal music education. While at Valparaiso, he was a member of the professional music fraternity, Phi Mu Alpha Sinfonia, and toured with the school's premier vocal ensemble, the Chorale; all while composing and arranging music for the A Capella group VuVox and the STUDy Hall choir.

Coming from a strong military family, Chris enlisted with the Indiana National Guard and served as a 12B Combat Engineer with the 713th Engineering Company (Sapper) based out of the Valparaiso Armory. When his unit was activated to leave for Afghanistan, as a ROTC cadet Chris had the option of not going with the unit. He told his father, " Dad, that's not what I joined the Guard for. I joined to serve my country. I'm going with my unit."
"We pray for the other families in the Indiana National Guard that have lost their soldiers. They were a family," his mother said.

Father, Robert, said of his young son, "He was a man of God, full of life, he was a really good friend."

Patterson's father retired from the Navy, his mother was a Navy reservist. His younger brother, Carl served in the Marine Corps.
"Chris embodied the spirit and thoughtful leadership that best represent the students who attend Valparaiso University," said Scott Ochander, vice president for marketing communications. "This was especially apparent when considering his calling of service to his country."

"As he progressed in his studies, his potential to become an excellent music educator was obvious. He will be sorely missed by his peers and his professors", Ochander added.

"He was a fine young man and will be sorely missed by all of us at VU," said Christopher Cock, a music professor and director of choral and vocal activities at the university.
You can read more about Chris, and our foundation on our About Us page.
Fallen Friday is a weekly series which highlights the story of a fallen service member,
so that their name and story continues to live on.