Ready to join us for the Red Tie Gala – Music Through The Ages? Tickets are now Available!
Join us as we once again host our annual Red Tie Gala. This year's gala will be held at Cantigny in Winfield. Including an exclusive hour of access to the First Division Museum. It is sure to be a fantastic evening!! We hope to see you all there!
Every ticket includes:
2 hours of unlimited wine and beer
Hors d'oeuvres – Artichoke Dip and Buffalo Chicken Dip with Tortilla Chips, Crackers, Pita Chips, Cocktail Rye Crostini's, Celery, and Carrot Sticks.
Seated meal of
House Salad or Italian Sausage with White Bean and Kale Soup
Fresh Baked Rolls with Whipped Butter
Your choice of

Mediterranean Chicken (Roasted Chicken Breast stuffed with Basil, Feta, Quinoa, Red Peppers, Mascarpone, with Garlic Herb Polenta, Roasted Zucchini and Sauce) or
Provencal Prime Rib (2 oz. Herb Roasted Prime Rib with Horseradish Yukon Mash, Crispy Brussel Sprouts and Red Wine Demi-glace) or
Roasted Vegetable Pasta Primavera (Farfalle pasta with a Parmesan Cream Sauce, Grilled Red Pepper, Broccoli, Zucchini, Yellow Squash and Red Onions)

Key Lime Pie with Citrus Whipped Cream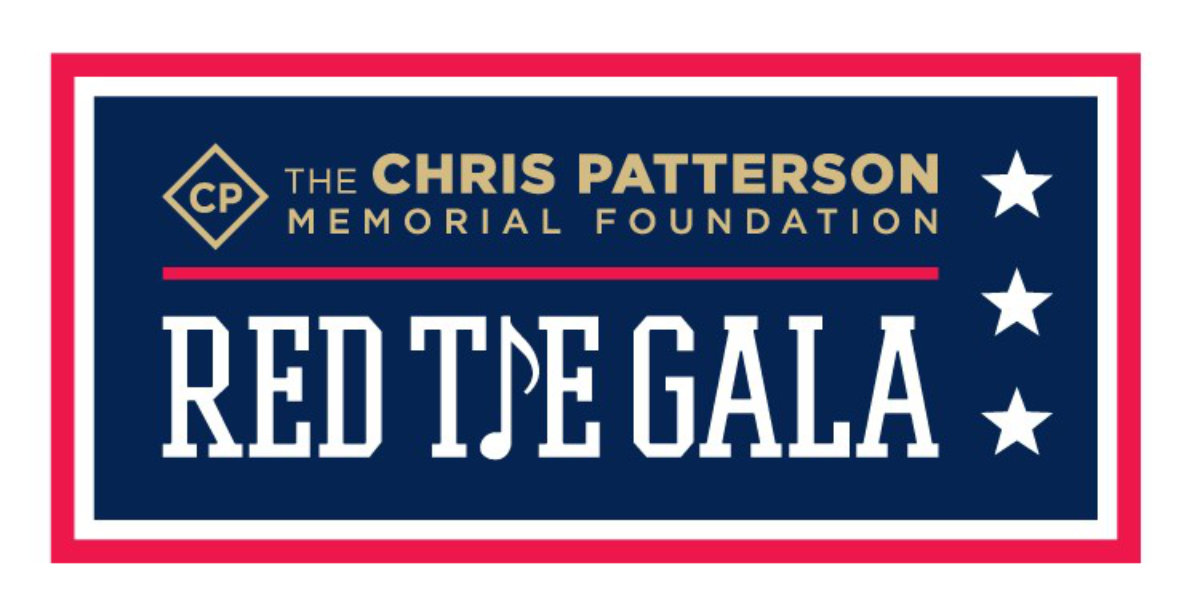 Red Tie Gala – Music Through the Ages
Join us for an evening of dinner, music, and supporting the arts, as we once again host our annual Red Tie Gala. This year's gala will be held at Cantigny in Winfield on Saturday, March 4th, from 6-10 PM, with museum access from 5-6 PM. It is sure to be a fantastic evening!! We hope to see you all there!
Tickets are available at the early bird price of $75 through the end of 2022.
The proceeds from this event go towards funding our yearly Performing Arts Awards. Currently, we offer these awards at 5 area high schools. Each is a $1000 cash-award given to a graduating senior who has participated in the Performing Arts. For more information about these awards and how to apply visit our Awards Page.
The 2023 Red Tie Gala will be held on March 4th, 6-10 pm at the Cantigny in Winfield, IL. Featuring live music, private museum access, silent auctions and more! It is sure to be a fantastic evening!! We hope to see you all there!    

Join us as we put the "FUN" back in Fundraising! This is our major fundraiser.  It is a semi-formal, exclusive night and always includes amazing music, food, and auction items. The proceeds from this event go towards funding our yearly Performing Arts Awards.  Currently, we offer these awards at 5 area high schools. Each is a $1000 cash-award given to a graduating senior who has participated in the Performing Arts.  For more information about these awards and how to apply visit our Awards Page. 

Registration is now open for the 6th Annual SPC Chris Patterson Motorcycle Ride on August 13th, 2022.
Always guaranteed to be a fun event, this year we are starting at Fox River Harley Davidson, and finishing at Pollyanna Brewing in St. Charles after a 50 mile ride through the countryside. Following the ride we will be holding a 2 hour after-party with music from Tin Fiddle, food from Mission BBQ, and of course beer from Pollyanna. Come out for the ride (cars are welcome) or just the after party and join us as we raise funds for the Foundation, Immanuel Lutheran Arts Program, and Gold Star Siblings.
Get your tickets Today!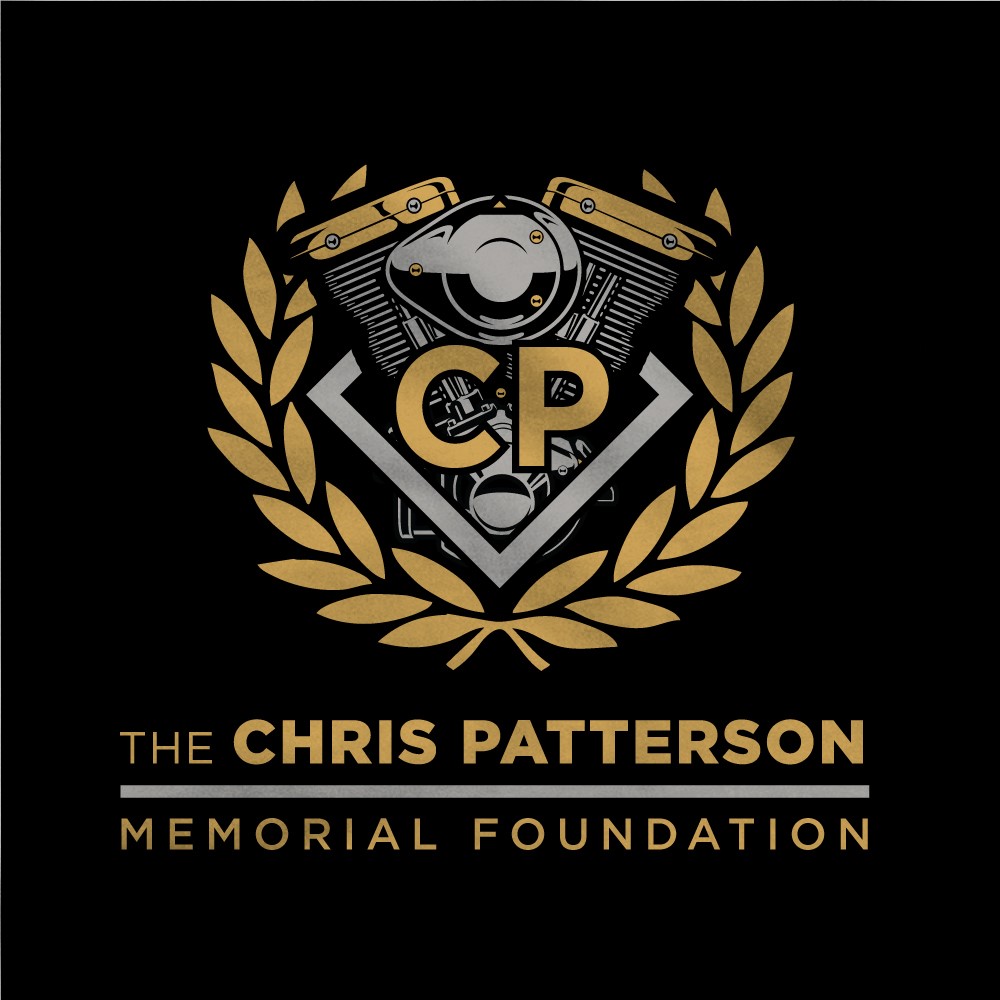 6th Annual SPC Chris Patterson Motorcycle Ride
Join us for our Annual Motorcycle Ride on August 13th as we ride to raise awareness for the Chris Patterson Memorial Foundation and support the ideals of Christopher – "For God, For Country, For Music".
Interested in becoming a sponsor?
We are currently looking for additional sponsors for our annual Red Tie Gala event. The proceeds generated by this fundraiser go towards funding our yearly Performing Arts Awards, a $1,000 cash award given to a graduating senior who has participated in the performing arts at one of each of 5 area high schools.
What's in it for you?
Glad you asked, we have the following sponsorship levels available.
$250 
Name in Program
Name on Website Event Page 
$500
Small Logo on Program 
Name on Website Event Page 
Mention on Facebook Page 
$1000 
Large Logo on Program 
Mention on Facebook Page 
2 Free Tickets to Gala 
Name on Website Event Page 
$2000
Large Logo on Program 
Mention on Facebook Page 
2 Free Tickets to Gala
Name on Website Event Page 
Mentioned at Event
$2500+
Large Logo on Program
Mention on Facebook Page
Reserved Table at Gala (10 Tickets)
Name on Website Event Page
Mentioned at Event
Want to learn more?
Fill out the form below, or email us at hello@chrispattersonmemorial.org for more information.
"*" indicates required fields
The Chris Patterson Memorial Foundation is excited to announce the 2020 recipients of the Chris Patterson Performing Arts Award.
West Aurora High School
From West Aurora High School, the recipient was Ainslee Wong!
The Winning Submission
Memories flood my thoughts as I wander around backstage. I walk by the burnt spot on the ground, a reminder of the time I set fire to an extension cord by accident. On the wall, I spot a small piece of neon spike tape, inscribed with the word "Zing," left years ago by my old stage manager, Isobela. Underneath the dressing room stairs, bobby pins litter the floor, an amusing reminder of the time Johnny tried to pick a lock backstage. As I traverse the pit, I can't help but smile at the thought of Gretchen 2, the monster that we all believe to live in the pit. Remnants of the last set we built are scattered around, bringing about fond memories of late nights working with my most favorite people in the world. In just three short years, these strangers have turned into family, and coming to the auditorium feels like coming home.

Without these people, I would have been crushed by the literal mountain of books that come with taking AP Literature and Composition, or I might have drowned in the staggering amount of integral rules that come with Calculus BC. Luckily for me, the stage crew members were there to build me a boat to survive my sea of homework assignments. During my freshman year, I struggled with stage crew. My natural aptitude for STEM courses did not seem to apply when I had a sheet of plywood and a cut list. I frequently told Mr. Tait, the technical director, that I could not do what he asked of me. However, with absolute certainty, he would always reply "I believe in you". These four words, although annoying at the time, pushed me to become better. By believing in me, he gave me no choice but to grow. With this encouragement, I realized that I will not always be able to innately excel, but despite this, I must push myself to become better. Giving up was not an option when a set had to be built in two months. Since then, I have applied this lesson to many areas of my life. Now, when differential functions knock me down, I know I have it in me to get back up again and give it another shot.

The bond created while working backstage has also supported me throughout high school. Without the unwavering support of the West Aurora stage crew, Sophomore English Honors would have vanquished me during the Odyssey Unit. Whenever I feel down or stressed, I know I can count on the stage crew members to suffocate the sadness out of me via bone-crushing hugs and the occasional dog pile. This support, formed from working countless hours backstage, helped me drag myself through the grueling process that is the American education system. Without them to support me, I would have spiraled into a homework induced depression. Luckily, stage crew gave me a place where I could relax while still learning. Due to their support, I managed to keep my grade up and come graduation time, I will be graduating in the top 5% of my class. I am leaving West Aurora stage crew to pursue a career in Industrial Organizational Psychology, and even though the thought of graduation makes me bittersweet, I know that they would want me to continue to push forward. Although my career probably won't involve Gretchen 2 or picking locks, I hope to create teams that inspire the same sort of camaraderie I found in stage crew.
Batavia High School
From Batavia High School, the recipient was Landon Keller!
The Winning Submission
For some, music is a non-essential element in everyday life. For me, I can't go a day without tapping my fingers on the table or singing in the shower. Every note I play creates a personalized message just waiting for me to read.

Starting in elementary school, both my teachers and parents noticed that I had considerable trouble in literacy classes, especially Spelling. To fix this, my mother taped paper letters onto each drum and cymbal of my drumset, with the idea that I would have to physically bang out the beat of each word on my weekly spelling list. Although I argued that I didn't want anything "educational" interfering with my musical endeavors, I quickly learned to love it. This auditory and kinesthetic style helped me remember the rhythm of language.

Although I had been an accomplished school percussionist since fifth grade, I decided to switch to choir in my Junior year of high school. My background in musical theatre prompted that decision. When I started, I found a commonality between vocal arrangements and the structure of high school mathematics…it all came together to form one well-blended composition. The material that I learned in my freshman algebra class came back during senior year pre-calculus class, much like the common tenor voice part is universally utilized to add strain or tension in a chord, which is something I learned far before I began high school choir.

I am very fortunate to be able to go on and study musical theatre as not only a hobby but a career. Music has brought me through the toughest of times, no matter how difficult they may be. The things that I plan to accomplish through music and theatre are endless, and the possibility of changing the world through music keeps getting more tangible every time I play.
East Aurora High School
From East Aurora High School, the recipient was Sam Stade!
The Winning Submission
My name is Sam Stade and for four years I participated in the East Aurora Percussion Techniques class instructed by Joe Kulick. The extra time receiving instruction and practicing may appear to limit my time studying for core classes. However, many skills beneficial to these classes were developed within me through band.

The first skill was perseverance. All complex skills require hours of intense, focused practice. There are many complex skills required for percussion as practically every drum has fifty ways to be played. The countless hours I spent practicing these skills individually taught me how to "grind" efficiently. I could then use these principles to learn new skills in my core classes.

The next skill is teamwork. I've performed in many small ensembles where the instructor isn't present for the rehearsals. Practicing with my peers without an adult leader for the first time was an uncomfortable experience. Who would dictate temp? Who would keep everyone on task? By sharpening our leadership and negotiation skills, we were able to overcome these challenges. I use the same teamwork techniques in my core classes when solving problems with other students.

Finally, I became more independent. When preparing a percussion piece, there are a multitude of details to be analyzed, such as "which specific drum fits the part?", "which mallets make the best sound?", "how should I hit the drum?". There is often not a right or wrong answer to these questions, so my instructor encouraged us to experiment independently. This process helped solidify my uniqueness as an individual and increased my confidence when interacting with the teachers of my core classes.

Band has been an infinitely valuable experience and it is a shame that it's all put on hold due to the coronavirus. However, I will use the skills band gave me to get through these troubling times: perseverance, teamwork, and independence.
Kaneland High School
From Kaneland High School, the recipient was Jillian Anderson!
The Winning Submission
The performing arts has been a huge part of my life since my first day of band camp back in the summer before 6th grade. I showed up on the first day with my brand new shiny alto saxophone ready to get started. I actually began my music career back in 2nd grade when I began taking piano lessons, so I had a little bit of musical background already to drive my motivation in starting in band. I spent my first few weeks squeaking my way through camp but got the hang of it quickly and by the end of my 6th grade year I was already a part of the pre-jazz lab band, the concert band, and even decided to add choir to the mix. These middle school years testing the waters of my school's performing arts department was the best decision I have ever made. And now, 6 years later, I am a section leader, play every saxophone my school has along with the piano still and even found another passion: the theater. I am not much of an actor and began my theater journey as a measly little freshman techie working on the fall play. But since then I have found my way through various board op positions, student director, and now stage manager and am one of two full 8 show seniors.

These adventures through the performing arts department have helped me grow as a person more and more every year and have given me an amazing sense of community. I even find myself using the life skills I've learned through my journey through the arts in my everyday life and my core classes in school. Being so involved in band and theater has taught me dedication, integrity, responsibility, ownership, creativity, friendship and so much more. These are all skills I can apply in the classroom in subjects like AP Calculus BC and AP Chemistry where I have to stay very focused and diligent in my work, and subjects like Psychology and AP Literature where I have to be creative and think outside the box and be confident in my work for it to be the very best it can be. It has also taught me that there is no "I" in "team". It has gotten me to be more confident in myself and be a part of teams both in and out of the classroom. I have found it much easier in these last few years to push myself to join groups for projects rather than just do them on my own and make new friends that can help me when I need it. Honestly, the performing arts department at Kaneland has changed my life and I am so proud and grateful to have gotten the chance to be a part of such an amazing community. I will continue to grow throughout the end of my senior year and hope to take all the wonderful skills I have learned along the way with me even after I graduate. It has been an experience I will never forget and always keep with me.
Geneva High School
From Geneva High School, the recipient was Annika Chruscial!
The Winning Submission
Theatre is an undeniably demanding art form – technically, vocally, and emotionally. Performers bear the heavy responsibilities of memorizing texts with dense material and extensive lengths, modulating their voices to be heard and understood across auditoriums, and repeatedly depict raw emotion without any cuts or editing. High school student performers accept an additional layer of difficulty as they must balance academic expectations alongside all these taxing responsibilities onstage.

Yet despite these pressures, the theatre never fails to be an affirmative environment where authenticity, creativity, and beauty flourishes. Participating in theatre as part of the performing arts has encouraged me to maintain an active presence in the classroom and taught me the value of working collaboratively, ultimately allowing me to become more understanding as both a performer on stage and a young woman offstage.

I have always been on the shy and reserved side, which often leads to someone's surprise when I admit that I'm a theatre kid! I never imagined that drama would be something I'd be comfortable doing, let alone become something I'm incredibly passionate about. But when I first stepped onstage to audition for my middle school's sixth-grade play, I quickly realized the stunning opportunities that lie in the theatre's experiences and relationships. The gravity of those opportunities has carried into the classroom by motivating me to be bold in my contributions, improving my presentations and participation grades but eventually my self-confidence. My experiences onstage have easily helped me become more willing to share my opinions, display my passions, and engage in my questions.

Additionally, the collaborative aspect of theatre is beautiful – that people of so many different backgrounds, strengths, and capabilities can come together to generate pure magic. The skills I've acquired while learning to create alongside the varying ideas from each student member of a production (including, cast, crew, and pit) have easily transferred into the classroom setting. I feel that theatre has equipped me to better process the mixed information formulated in a group project, appropriately delegate when necessary in a situation involving others, and simply better understand how relationships work, regardless of a title or circumstance.

I will never be able to say thank you enough to the performing arts for everything they have taught me thus far, and I am endlessly grateful for how easily its lessons have revealed themselves in other outlets, including the core education classroom.
Due to the ongoing COVID-19 developments, our venue has chosen to close after today and has canceled our event. We are looking to reschedule with a tentative date in early May. We apologize for any inconvenience and thank you for your patience and continued support as we work to reschedule. If you have any questions or concerns, please feel free to contact any member of the Board of Directors through either email or the form below. You can also reach out to the Chairman of the Board directly via email
Oops! We could not locate your form.
Wayback Wednesday is a weekly series featuring historical figures with a record of military service and a connection to the arts.
This week features one of the most famous Hoosier's to grace the literary scene, Lewis 'Lew' Wallace.
In 1880, Wallace published the novel Ben-Hur: A Tale of the Christ. The book quickly became a bestseller, and ranked as the top all-time bestselling novel until the 1936 publication of Margaret Mitchell's Gone with the Wind. The book is widely considered the 'most influential Christian book of the 19th century and the 1959 film version netted 11 Academy Awards. Unless you've recently emerged from a cave (and if you have, 'Congrats!') you've probably heard of it because it was (and in many ways still is) kind of a big deal. The connection to Gone with the Wind is particularly interesting, though, given that Wallace also served in the Union Army during the Civil War helping to add the Antebellum to the heavily romanticized South of Mitchell's novel.
As he was a prominent Republican, attorney, and newspaperman, who had served as a First Lieutenant in the Mexican War, the governor of Indiana asked Wallace to act as Adjutant General for the state at the outbreak of the Civil War in 1860, and that he take charge of filling the required recruiting quotas. Wallace agreed provided that he be allowed to take active military service once the levy was met, and received command of the 11th Indiana Volunteers after Indiana's six regiments were filled in only a week. He quickly gained the attention of his superiors and rose through the ranks during the small engagements in the West at the start of the war. He gained distinction and a promotion to Major General (the youngest in the Union Army at 34) by fending off a Confederate breakout attempt during Grant's siege of Fort Donelson, and leading the counterattack that ensured no breach remained to be exploited.
Wallace's best-known Civil War exploit, however, was his unfortunate roundabout march bringing his division to the field at the Battle of Shiloh. In the confusion and recriminations after that battle, which would dog Wallace the remainder of his life, he was transferred to a non-combat post. Late in the war, however, Lew Wallace would find the opportunity to redeem himself as the commander of the defense of Washington DC during an 1864 attempt by Lieutenant General Jubal Early to seize the sparsely defended capitol. Recognizing that time was critical for reinforcements to reach Washington, Wallace gathered 6,800 largely untested troops at critical Monocacy Junction. Sparring with the advancing Confederates and forcing them to deploy for a full scale battle, Wallace's troops held out for a full day; despite being outnumbered 3 to 1, withstanding five full assaults, and retreating in good order. When Early arrived before the fortifications outside Washington DC, it was to the sight of the Union VI Corps filing in opposite his army. Hearing of the defeat, and remembering Wallace from Shiloh, Grant removed him from command after Monocacy Junction. However, after reviewing the full reports of the battle, he returned Wallace to command. In his memoir, Grant wrote that, "If Early had been but one day earlier, he might have entered the capital before the arrival of the reinforcements I had sent …. General Wallace contributed on this occasion by the defeat of the troops under him, a greater benefit to the cause than often falls to the lot of a commander of an equal force to render by means of a victory."
Lew Wallace would continue to have an interesting life post-war, serving as ambassador to the Ottoman Empire, Governor of the New Mexico Territory, and for a time as a general in the Mexican Army. He attempted to enlist for the Spanish American War when in his 70's, but was turned down twice (as an officer and again when he tried to enlist as a Private). And he also found the time to write one of the bestselling novels of all time, of course. So, on our first #WaybackWednesday, we remember Lewis 'Lew' Wallace and the service, on and off the battlefield, that he provided to his country.
"There are three deaths. The first is when the body ceases to function. The second is when the body is consigned to the grave.
The third is that moment, sometime in the future, when your name is spoken for the last time. "

-David M. Eagleman, Sum: Forty Tales from the Afterlives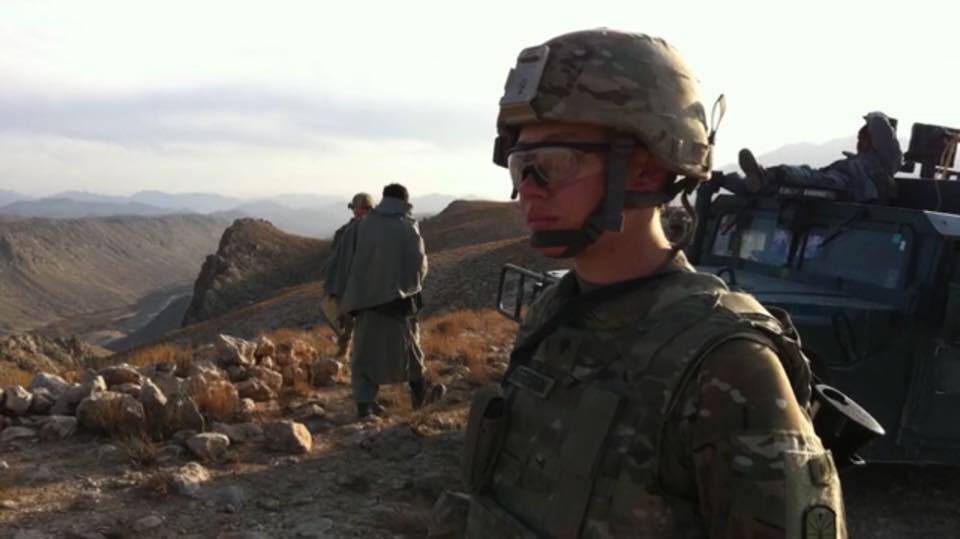 SPC Christopher A. Patterson
North Aurora, IL
Operation Enduring Freedom – January 6th, 2012
What better way to start our new series to highlight our fallen service members than with the story of Chris.
SPC Christopher Alexander Patterson was killed in action January 6, 2012 while proudly serving his country in the Kandahar Province of Afghanistan, when his vehicle struck an improvised explosive device.

A 2009 Graduate from West Aurora High School, Chris partook of everything the performing arts had to offer. From singing with the West High STUDy Hall and A Cappella choirs, to performing with the band and theatrical troupe. After graduation, Chris continued his studies at Valparaiso University in Indiana where he was majoring in vocal music education. While at Valparaiso, he was a member of the professional music fraternity, Phi Mu Alpha Sinfonia, and toured with the school's premier vocal ensemble, the Chorale; all while composing and arranging music for the A Capella group VuVox and the STUDy Hall choir.

Coming from a strong military family, Chris enlisted with the Indiana National Guard and served as a 12B Combat Engineer with the 713th Engineering Company (Sapper) based out of the Valparaiso Armory. When his unit was activated to leave for Afghanistan, as a ROTC cadet Chris had the option of not going with the unit. He told his father, " Dad, that's not what I joined the Guard for. I joined to serve my country. I'm going with my unit."
"We pray for the other families in the Indiana National Guard that have lost their soldiers. They were a family," his mother said.

Father, Robert, said of his young son, "He was a man of God, full of life, he was a really good friend."

Patterson's father retired from the Navy, his mother was a Navy reservist. His younger brother, Carl served in the Marine Corps.
"Chris embodied the spirit and thoughtful leadership that best represent the students who attend Valparaiso University," said Scott Ochander, vice president for marketing communications. "This was especially apparent when considering his calling of service to his country."

"As he progressed in his studies, his potential to become an excellent music educator was obvious. He will be sorely missed by his peers and his professors", Ochander added.

"He was a fine young man and will be sorely missed by all of us at VU," said Christopher Cock, a music professor and director of choral and vocal activities at the university.
You can read more about Chris, and our foundation on our About Us page.
Fallen Friday is a weekly series which highlights the story of a fallen service member,
so that their name and story continues to live on.